About the Integrated Area Studies Unit
 The Integrated Area Studies Unit is comprised of the four research organizations of Kyoto University which are committed to Area Studies – the Graduate School of Asian and African Area Studies (ASAFAS), the Center for Southeast Asian Studies (CSEAS), the Center for African Area Studies (CAAS), and the Center for Integrated Area Studies (CIAS) – and the International Center of the Organization for the Promotion of International Relations as the core organizations. The Unit represents part of an ongoing attempt to provide a central organizational and educational underpinning to courses in Area Studies that have been offered separately across a number of graduate schools, research institutes and centers in Kyoto University in order to bring about a radical strengthening and improvement of our university education.
Our newly launched Center for On-Site Education and Research (COSER) under the Unit aims to expand the training offered by our Area Studies courses which is designed to foster "global talents" who can perform at a very high level on the world stage, and which previously centered on Africa and Asia, to other areas around the globe. Our International On-site Education Program (IOSEP) allows students to experience internships and fieldwork abroad relatively early in their graduate studies, and in a programmatic way, enabling the fostering of individuals with truly excellent communication skills and practical abilities.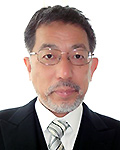 KOSUGI, Yasushi
Director of the Integrated Area Studies Unit
Dean of the Graduate School of Asian and African Area Studies
Staff
KOSUGI, Yasushi, professor (the Graduate School of Asian and African Area Studies) Director of the Integrated Area Studies Unit
IWATA, Akihisa, professor (the Graduate School of Asian and African Area Studies)
TAMADA, Yoshifumi, professor (the Graduate School of Asian and African Area Studies)
SHIGETA, Masayoshi, professor (the Graduate School of Asian and African Area Studies)
TONAGA, Yasushi, professor (the Graduate School of Asian and African Area Studies)
SUGISHIMA, Takashi, professor (the Graduate School of Asian and African Area Studies)
SHIMIZU, Hiromu, professor (the Center for Southeast Asian Studies)
KONO, Yasuyuki, professor (the Center for Southeast Asian Studies)
NISHIBUCHI, Mitsuaki, professor (the Center for Southeast Asian Studies)
HAYASHI, Yukio, professor (the Center for Integrated Area Studies)
HARA, Shoichiro, professor (the Center for Integrated Area Studies)
KIMURA, Daiji, professor (the Center for African Area Studies)
YAMAKOSHI, Gen, associate professor (the Center for African Area Studies)
MORI, Junichi, professor, director general (the Organization for the Promotion of International Relations as the core organizations)
MORI, Mariko, professor (the International Center of the Organization for the Promotion of International Relations as the core organizations)